透明のプラスチック素材にビビッドに色が映える。

更に素材の厚みだけインクが浮いているように見える。

The color vividly shines on transparent plastic material.

In the part without ink, the opposite side is transparent.
It seems that the ink is floating by the thickness of the material.
油性インクで表から白→青→ピンクの順に印刷。

It was printed on a transparent plastic material in the order of white → blue → pink from the table with oil based ink.
And printed silver from behind.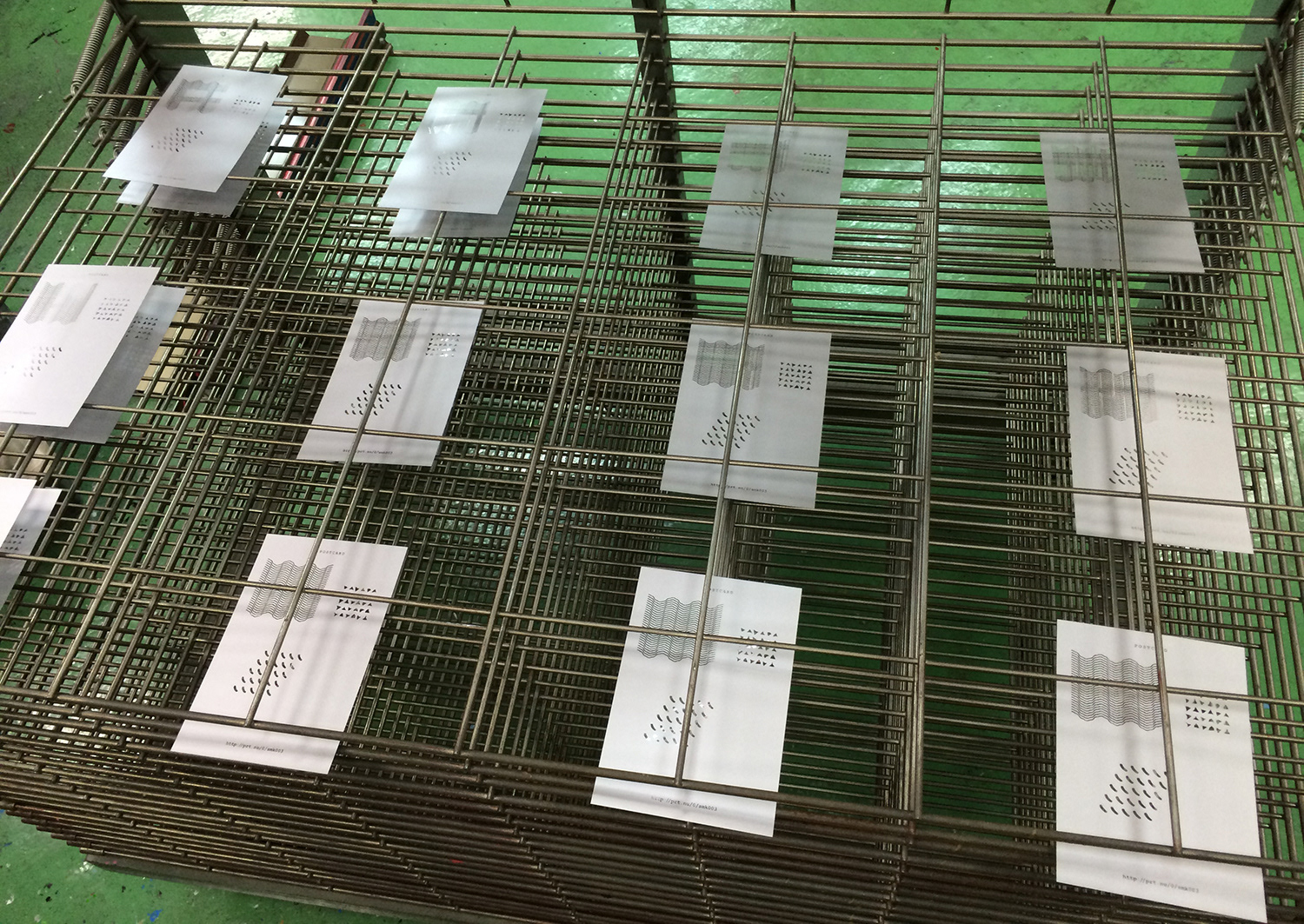 シルクスクリーン印刷の工程

Silk screen printing process
コラージュで制作した原画

Original artwork made of collage
dagshenmaとtoiret statusによるユニットnu-nu。
彼らのEP "T-1732" リリースに際してDLコード付きポストカードとして制作したもの。
Unit "nu-nu" by dagshenma and toiret status.
It was created as a postcard with DL code for their EP "T - 1732" release.